I want my my readers to be reassured that this site will never be sold out to copious amounts of advertising or irrelevant product reviews. This is not the purpose of MUMmedia.
MUMmedia only accepts advertising that is in line with our core values.
We love supporting small businesses, ethical businesses and work at home mum's by providing opportunities for like-minded parents to connect with products that are in line with their own value system – not ones that oppose it.
Relevant businesses include those related to natural parenting, eco-friendly living, parenting, health, children, pregnancy, family life…Products may be featured from larger businesses providing they are relevant as although my intention is not to become a millionaire I would like to at least cover the costs of running this blog.
I want to ensure this is a blog that maintains its integrity.
Therefore I will be open and transparent regarding any free products or cash payments I have received for product reviews / giveaways & sponsored posts. My reviews will be honest and I will only recommend products that I genuinely think are great!
Advertising Space
150 x 150 image
$5 per month (minimum 6 months)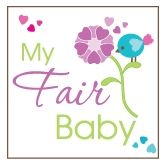 Large Banner
up to 300 x 150 $10 per month

Product Reviews
Product reviews are welcome providing they are relevant to my readers.
For product review requests please email advertising@mummedia.net
Guest Posts
MUMmedia happily accepts guest posts from other bloggers who write in line with topics and values of this blog. Please contact me personally to find if we are taking guest posts at the time. tara@mummedia.net
Sponsored Posts
MUMmedia will accept sponsored posts providing the product is of relevance to my readers and doesn't oppose the core values of this site. The money made from these posts will contribute to the running costs of this blog.
Payment will be invoiced through paypal.
For more information or to recieve a copy of my media kit contact advertising@mummedia.net